About Linda M. Johnson
Linda Johnson approaches real estate from a different perspective: yours!
Ask any of Linda's clients what stood out about working with her, and they'll tell you, "It was like having a friend looking out for their best interests instead of her own."
For Linda it is all about the people.
She is passionate about what she does and getting her clients what they want.
She understands that for successful negotiation everybody has to feel as though they came out as the winner. What are you trying to accomplish, and what needs to happen for that to occur? Linda finds out and does not stop until you are completely satisfied.
It is this dedication, enthusiasm and twenty-six years of real estate experience that keep Linda's clients coming back and prompt them to refer her to their friends and family. About 95% of Linda's clientele is comprised of repeat customers and their referrals. They are the lifeblood of her business, so while you are investing in your new home or property, Linda is investing in you, and making you her priority.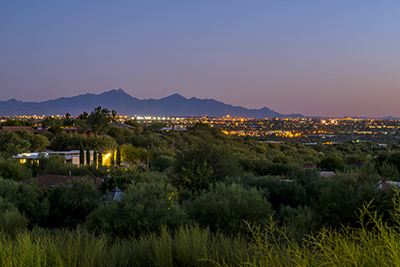 Every client, every transaction brings something new; the world of real estate for Linda is an adventure. This spirit of adventure inspired Linda to leave the Midwest (a place she called home her entire life) and come to Tucson.
Linda found herself drawn to the unique Southwestern lifestyle and the notion of being able to sit on your patio in December and watch a stunning desert sunset fall into the mountains. On a leap of faith, she and her husband and business partner sold a 20 year real estate business and all of their real estate holdings and made the move.
Ask Linda what type of transaction is her favorite and she'll tell you "the next one". Proactive thinking is just another of Linda's many selling points; she's always looking ahead at the bigger picture, and how it may affect your future.
Whatever the transaction you are focusing on - buying or selling a home or making an investment – Linda's focus is always you. Like a family doctor or attorney – someone in whom you put your trust and well-being, someone in whose integrity and abilities you have complete faith – she's there for you for the whole process and makes sure you're taken care of; she works from the heart. Linda wants to be your Realtor for life .
Linda was honored as the 2008 Woman of Influence by Inside Tucson Business
Linda has the prestigious Sellers Representative Specialist Designation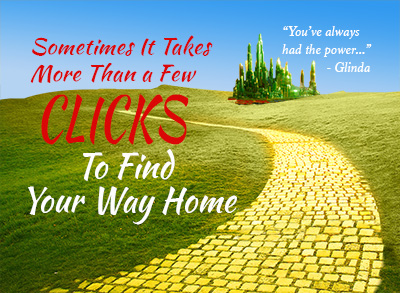 "I'd rather be in Arizona, because Arizona is where my spirit flies. It is the land of perpetual sunshine and cloudless blue skies. It is where the majestic mountains bow down to the serenity of the desert. Where the Saguaros touch the sky and the people touch your heart. Where you rise to greet the morning sun and anticipate the sparkling of the evening stars and the twinkling of the city lights. It is a land carved from the ages and pioneered by the people. A land rich in history and proud of heritage. It is rich, it is full, it is diverse, it is artfully colorful, but most of all . . . It is alive!"
- Linda M. Johnson